Here's a quick and dirty hot-linked, bandwidth stealing, round up of some of my favorite VD cards on the intertubes.
From Nemu*Nemu
From RedStamp
Jen+Bueno Valentine
From Pumpkins and Posies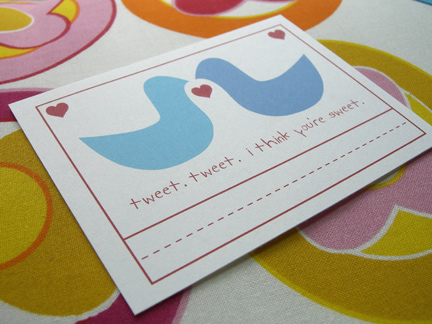 From Ruffled
From The Long Thread (*Bonus - SUPER LIST!)
From 74LimeLane
**If me stealing space on your interwebs is costing you the mad cheez let me know, I'll go back and host. I'm just not feeling up to it today since I'm all sick 'n stuff.